We're bringing a welcoming
backcountry lite experience to Colorado.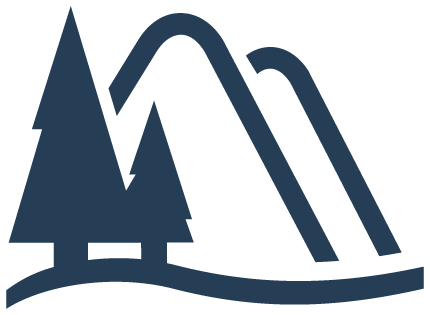 A soulful respite
away from the crowds
All the basics in one place:
rentals, lessons, education,
and a place to warm up
Avalanche-evaluated
powder terrain for all abilities
Welcome to Bluebird Backcountry…
We're a team of dedicated backcountry skiers and snowboarders who believe that amazing experiences should be shared.
Unfortunately, getting into backcountry skiing and riding isn't easy. Unless you have a friend who is willing to mentor you, getting started is logistically complicated and overwhelming, not to mention expensive. We've imagined a better way.
A backcountry ski area
What does that mean? It means creating a welcoming and avalanche-evaluated environment for skiers and snowboarders to adventure and learn.
Imagine the comforts of a traditional ski area: quality terrain, great snow, gear rentals, lessons, ski patrol, food/beverage, and a warming hut. But no chairlifts! Skiers will ascend using easy-to-follow uphill skin tracks, and then descend fun downhill trails. Educators and guides will be on hand to provide opportunities for skiers to learn about their equipment, avalanche safety, efficient travel, and much more.
We're stoked!
Here are a few things we hope to do:
Welcome more people to the backcountry experience
Offer a less crowded, powder-filled resort alternative
Teach beginners and guide their educational development
Provide continuing education for a variety of experience levels
Revive traditional ski culture and connect like-minded adventurers
93% of skiers are stoked!
In February 2018 we launched a survey to learn more about what the community would like to see in a backcountry ski area. If you haven't taken the survey, please fill it out here.
So far, 93% of respondents have expressed interest in trying Bluebird Backcountry. With this outpouring of support, we've built a volunteer Planning Squad to guide our vision and make our dream a reality. Interested in joining us?
Jeff Woodward, Co-Founder
Jeff has been snowboarding since his awkward teenage years in New England. He discovered backcountry skiing in Tuckerman's Ravine while attending Dartmouth College and has been hooked ever since. Today he is an entrepreneur in the energy and tech industries, where he builds products to help people manage their energy use. Jeff loves sharing his passion for the outdoors with others, and he's excited for Bluebird Backcountry to make backcountry skiing more accessible to everyone.
Erik Lambert, Co-Founder
Erik started skiing at age 1, when his dad pushed him around the sleepy woods of Poughkeepsie on some homemade planks. Erik started out his career as the digital editor for Alpinist and Backcountry magazines and then as marketing director of the American Alpine Club. In 2016 he launched Bonfire Collective, a brand and communications agency that serves the outdoor industry. Clients include the American Mountain Guides Association, Professional Ski Instructors of America, and Colorado Mountain School, among others. Erik believes that Bluebird Backcountry has the ability to fill critical gaps in backcountry education and inspire a new generation of skiers to find soul in their skiing.
The Bluebird Backcountry Planning Squad
Our idea for a backcountry ski area has led to an unexpected outpouring of support. As a result, we have organized a volunteer Planning Squad that is passionate about sharing the joy of backcountry skiing and the importance of backcountry education. Our team has tons of experience across fields to support the many efforts required to make this ambitious project a reality. We are incredibly grateful to our Planning Squad, including:
Amelia Altavena, Kiley Baham, Taylor Barnard, Whitney Bradberry, Travis Beck, Matt Beery, Eric Benson, Dan Burns, Nate Castner, Jeff Crane, Hannah Engel, Lia Engelsted, Sam Gifford, Sam Gwozdek, Travis Hightower, Russell Hunter, Chris Johnson, Judd MacRae, Jesse Melchiskey, Doug McLennan, Rob McLennan, John Monson, Brock Nelson, Lew Peterson, Trent Ruder, Kent Sharp, Anna Steuart, Emma Walker, Justin Wilhelm, Patrick Woods, and many more.