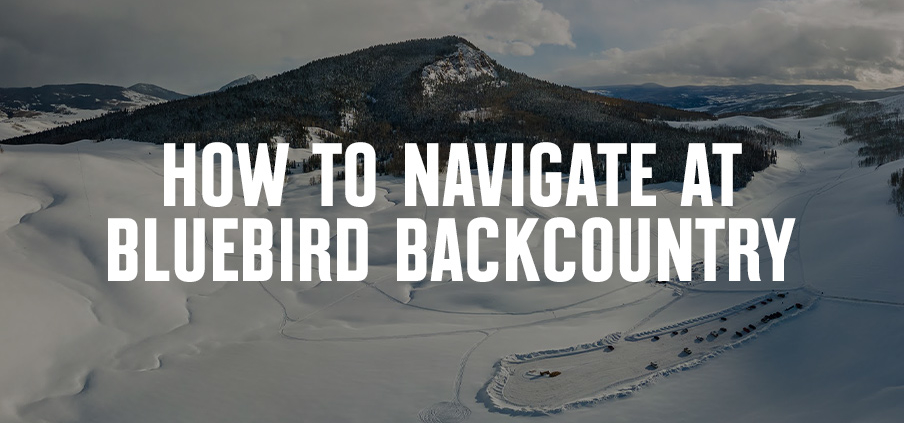 onX Backcountry: The Best Way To Get Around Bluebird Backcountry
We're partnering with onX Backcountry to provide a convenient, online map where all of our trails are listed right in their app.
Welcome to Bluebird Backcountry, where the crowds are minimal, you've got the comfort of avalanche-controlled terrain, and all the uphill your legs can handle. To make it easier to plan your day and get around, onX Backcountry — the go-to trail guide and GPS mapping app for all human-powered snow adventures — now allows for easy access to view our terrain offerings. With onX Backcountry in your pocket, you'll feel confident heading out onto the skin track and into endless powder stashes.
First Things First
Our partnership with onX Backcountry grants all 2021/2022 Bluebird Backcountry visitors and season passholders a free one-month subscription to their Premium Membership. For all of those taking an AIARE course here, you'll have access to onX Backcountry's suite of features for a 4-month trial period. The Premium Membership includes a Slope Angle Layer helpful for finding low-angle terrain, unlimited Offline Maps for poor cell-service areas, and SNOTEL — which provides the most up-to-date snow data in the West.
Prior to arriving at Bluebird Backcountry, follow the steps sent to you in your confirmation email. Download and experiment with the app to get familiar before you'll need it in the field.
All Your Routes In One Place
Using onX Backcountry, find Bluebird Backcountry by typing it into the search bar. Once there, you'll see things such as skin tracks, various trails, zones marked open or closed, and other difficulty indicators throughout the map. This will be your go-to throughout your day. Make sure to toggle Tracker on for a readout of your elevation gain, speed, and distance.
Slope Angle
While we mitigate all avalanche risk within the bounds of our ski area, you'll be able to access the onX Slope Angle Layer to evaluate inclines of a given slope. This is a great time to test yourself on evaluating the angle of a given slope for when it's time to head into the backcountry.
Basemaps
The onX Basemaps are a great source of topographic information: the satellite view outlines terrain information such as tree density, and displays points of interest like breweries — because, après.
Last Thing
Before you come on out, make sure to download Bluebird as an Offline Map. Signal can be spotty, so it's best to get that out of the way before you start putting in laps.
For more help, check out onX Backcountry's support center.
https://bluebirdbackcountry.com/wp-content/uploads/2022/01/BC_BBB-Blog_SEO.jpg
474
904
Erika Lee
https://bluebirdbackcountry.com/wp-content/uploads/2020/12/site-logo-2.png
Erika Lee
2022-01-25 13:47:13
2022-01-27 15:57:51
onX Backcountry: The Best Way To Get Around Bluebird Backcountry